Tips for Coaching Your HVAC Employees Toward Success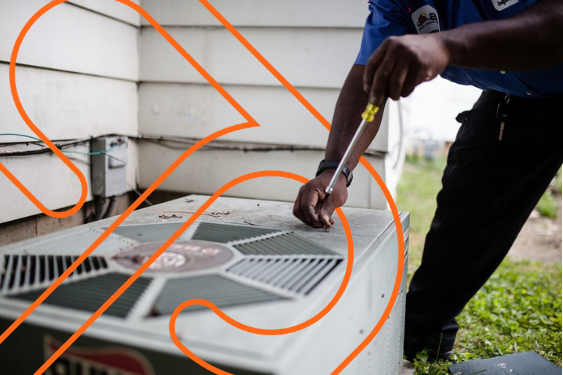 It is a given that your home services employees need to be great at working with the machinery and technology of home systems. Being able to get the job done right for your customers is, of course, the top priority. Excellent customer service, professionalism, and communication skills are necessary to build your business and should share space at the top of the list of priorities as well.
Happy customers can lead to repeat business, positive word of mouth, and great reviews, generating more business overall. As a matter of fact, customers not only expect better customer service than in the past, but they are also more likely to be willing to spend more money when they are happy with their customer service experience.
As an HVAC business owner, you should encourage and coach your HVAC employees to make sure their customer service and communication skills are as good as their technical and mechanical skills. They all go hand in hand for a successful, professional business.
Customer service – the power of first impressions
The first point of verbal contact your customers will have is with your business is likely to be over the phone with a customer service representative. Building trust over the phone is of utmost importance.
Customers calling for support or questions about HVAC issues are often stressed. What they need to hear is a reassuring voice letting them know that their problem will be taken care of. Greeting each caller with a friendly attitude and empathy is an important first step.
Eliminate surprises
Ensure the customer knows the value of the work you will be providing them, as well as the cost of the field tech visit when that is discussed, so that they will not be surprised by the price of the work. When a customer knows the value, and feels the trust, empathy, and reassurance that they have been listened to, price may become less of an issue.
Every customer is number one
When someone calls your business with an HVAC issue, their problem is the most important thing to them. Coach your employees to understand this and to treat callers as if their issue is also the most important thing to you.
Book every call and find a way to work around your customers' schedules. Working with the customer to ensure their problem is dealt with in a timely manner not only boosts your word-of-mouth marketing, but also gets you a repeat customer.
Communication is key
Your customers will have interactions with your office personnel as well as the field technicians. Getting the whole team working together is key to a cohesive and positive experience for your customers.
Understanding Communication
Miscommunications can happen, of course. This can cause anything from frustration to mistakes, so you want to make sure your employees are trained to communicate clearly with your customers, especially via text messages or other electronic communication. It is important to make sure your customers feel heard, and your employees feel empowered and trustworthy.
Hold role-playing sessions with your team so they can practice asking the right questions when customers call, and so they can clearly answer questions as well. Here again, empathy goes a long way in helping customers stay calm so you can get them the help they need.
Tone is important
Help your employees understand the importance of tone as well. It's easy to pick up on over the phone and in person, but when communicating via text or email, tone can be tougher to get across. Remind your employees to give these digital messages special attention. Reading messages over a few times before sending can help your staff make sure they are communicating what the customer needs to know, avoiding the pitfalls of miscommunication.  
Timely responsiveness builds trust
Remind your staff how important it is to respond to customers in a timely manner. At a minimum, you want to give your customers clear expectations about when they can expect to hear back from you, and then make sure to follow through. Customers are more likely to feel taken care of and respected when they feel they haven't been forgotten.
Educate your customers
Your field techs are busy and often on a tight schedule but taking a few minutes to explain things to a customer in a clear, concise, and meaningful way is invaluable. Try to ensure your field techs are skilled in keeping their communication focused on clearly educating the customer on what may have caused their issue they are having. Coach your team to explain the work they're doing, as this will underline their expertise and build trust with the customer.
For more information on how to increase your call volume and build loyal customers, get in touch with a CertainPath advisor today!
The Tools of Technology
Using mobile technology that gives your field techs access to customer data, service agreements, and mobile printing can help them provide better customer service out in the field. Exploring this type of option for your HVAC business not only provides your field technicians with the ability to access their work history and notes but also access maintenance agreements and other forms or paperwork without having to contact the office.
Technology can also be used to communicate information to the customer about necessary maintenance scheduling and upcoming appointments.
Beyond communication
Mobile technology has uses far beyond phone calls and texts. Mobile phone cameras can be used to help educate and inform the customer about issues with their HVAC systems. For example, taking a photo and showing it to the customer with an explanation rather than simply verbally explaining an issue can do wonders to communicate the value a customer is getting out of a service call.
Improving your Digital Reputation
An astounding 98% of people read online reviews for local businesses. These reviews impact the purchasing decisions your customers are making.
Your team can work to improve your digital reputation in some simple ways. Responding quickly to online messages in an honest, helpful, and friendly way is key, especially when in cases when the feedback is negative. Encourage your field technicians to communicate to customers who have positive experiences that a good online review on social media would be a great way to show their appreciation for a job well done.
Customer Service Training Never Stops
Build a system for coaching your employees to work together, use technology, and remember that communication is key. There's always going to be room for improving your customer service system, but when all the pieces work together, your customers will feel more understood, supported, and satisfied.
CertainPath has highly experienced, professional advisors that can help you and your employees make your business the best it can be. Get in touch today!