Struggling to Find Good People?
Are You Implementing the Four Basics to Finding Great Technicians?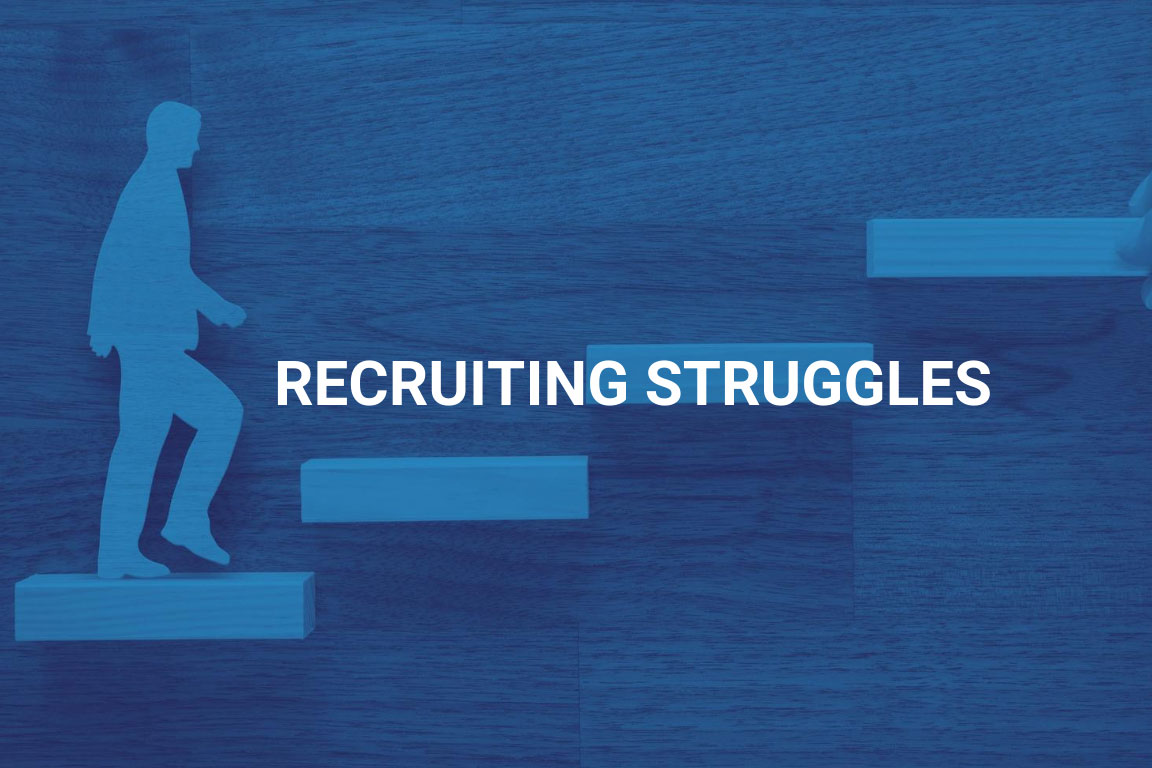 I don't have to tell you what the biggest problem facing our industry is today. You live and breathe it every day. It's finding good, quality people. The trades are suffering. There are dozens of reasons why. Here's my question to you: If you're struggling to find good people, what are you doing to fix the problem?
There's no silver bullet when it comes to hiring. Just like with marketing, if you're going to find good people, you must spend money or spend time—and in recruiting, it's usually both. Before you toss in the towel on your recruiting efforts, let's explore if you're executing the basics. There are four critical ways you can find good technicians today…
Referrals
Your own employees should be your best resource for finding other top technicians. This comes with a bit of a stipulation: If you're not happy with your current team, you likely won't like their friends. If you have one or several quality techs, spend time with them. See if they know of someone looking for an opportunity. Ask your good techs to be spokespeople for your company.
You've already asked your techs for leads, and they didn't give you much? I hate to say it, but maybe you need to look at your company. If you expect to be the top service company in your area, you need to provide an exceptional work environment. There's a reason we, at SGI, harp on being the highest priced in your market. If you're making the most, you can pay the most. You can offer strong benefits. You can invest in training. You can do exciting, fun employee-engagement outings with the spouses. Heck, you can splurge for spouse gifts during your busy seasons when your techs aren't home as much.
Your techs should buy into what you're doing as a company so much so they're begging friends to give your company a look. You want your techs knocking on your door every week saying, "John, I have two friends really interested in the company. I think you need to talk with them." Do you have that type of environment today? If not, recruiting isn't the only thing you need to improve. I know that's blunt, but it's the truth.
Advertise
I shudder even typing the words. Everyone thinks advertising can solve every operational issue, including recruiting. That said, you should be advertising all the time. And I mean—all the time. What's that? You're not hiring right now? That's okay. You should still be recruiting. You should always be interviewing.
Advertising for openings can be done several ways. Everybody can have a magnet on the back of their service vehicles saying something like, "Hiring Happy Techs for Top Pay & Benefits. Call Us Today!" That's hugely inexpensive. You'll be shocked how many people notice.
If you don't have a big budget, it's okay. Most do not. That doesn't mean you can't run listings on job websites. Experiment with various sites and see what your response is. I recommend everyone at least try Craigslist, given how inexpensive it is.
Consider posting listings at 3:30 pm on Friday. That's when many techs are getting off work—and often they're not happy with their paychecks, and they're online looking for another job. When they respond, meet with them that day or the next day. Yes, Saturday morning. Sell them on the vision of working for YOU when they're still frustrated with their current employer.
Not everyone wants to work on a Saturday morning or at 7 pm on a Thursday, for example. But if you want to hire trained technicians, you want the best. The best techs are always employed. They can't make a 2 pm appointment at your office, so you must make yourself available to them. The effort you invest in acquiring good people today will save you hundreds of hours of frustration if you hire incorrectly. Please believe me.
Boots on the Ground
SGI has preached since its inception: You must spend one-third of your time recruiting. Recruiting doesn't mean simply sitting in your office waiting for your phone to ring or interviewing. As a small company, even if you're still in the truck, you must make time for recruiting. You need to be looking for technicians all the time. I call it, "having boots on the ground."
Having boots on the ground means just that—you need to get out of the office or out of your truck and go where other technicians go. And you need to have in your pocket a massive stack of business cards. Your goal should be to interact with as many technicians as possible.
I talked to an aggressively growing PSI member recently. He literally goes to supply houses with flyers promoting his business all the time. Bring donuts with you and chat up the people working those counters. Develop relationships. Ask them what techs are always working, always looking for opportunity. Be sure to stipulate the types of technicians you're seeking. Give the counter guys a few flyers and business cards. So what if they throw them away? A few won't. They may give it to your next superstar.
Supply houses shouldn't be your only stop. Drop by the local big-box stores and hardware stores. Look for any clean-cut guys shopping for parts related to your trade. You can't be afraid to walk up to a stranger and say hello. Give them a business card, and give them a reason to call you. There are thousands of one-man-band types running in and out of the big-box stores. They have the work ethic and desire to be successful—they're simply missing the business tools. A lot of these guys are tired of hustling for no reward. Target them. The thought of a regular, good paycheck and some time off might sound like heaven. They can turn into your best employees.
Grow Your Own
I understand for many of you the idea of growing your own technicians is daunting. You feel like you don't have the money. To that, I would suggest once again what I mentioned in #1. If you're worried about being able to pay an apprentice to ride with every tech, it's time to bump up your prices and then deliver the value to validate those increases.
Here's the truth: The fastest-growing companies in SGI, almost all of them have an apprentice program of some sort. They have recruited for attitude and are investing the time and money into teaching aptitude. They're taking hungry people who were seeking opportunity and molding them to fit their company model.
How do we find these people? It goes back to my point in #3. You need to get your boots in the ground. Have you contacted all the local trade schools? Let them know you'd love the chance to talk with their students. Be willing to be a guest instructor. Be willing to be a mentor. Will it take your time? Yes. For every 20 kids you talk to, you might find one with potential. And yes, I've heard the complaints about trade schools: They do a poor job of teaching, and the kids are unprepared. Well, in that case, be willing to train them yourself! If you have a young person who is hungry and wants to be in the trade, that's someone worth hiring as an apprentice.
Trade schools aren't your only source for hungry young people. You know what parts of town have a great deal of construction right now. Find restaurants near those sites. If you see trucks parked, pull in and see if you can talk with the guys. New construction techs have outstanding potential—they have some technical ability, but no service bad habits.
While you're at the restaurant, sit down for lunch. Watch the servers. Do you see a young person hustling, someone who seems to truly enjoy serving and communicates well? If so, introduce yourself, compliment them, and give them a business card. Ask that young man or woman to call you tomorrow. That might be your next apprentice.
You can also find great apprentices selling cell phones, selling at oil change places, selling tires, or selling used cars or boats. See a common theme? You want individuals who are used to communicating and selling the public. If they have any inkling of technical ability, they can be your next star apprentice and technician (in time). Getting them to switch careers should be an easy sell. You work in an industry starving for people, and one that promises exceptional pay if they're willing to be trainable.
In these situations, when you're approaching strangers, your success in getting them to call you boils down to your ability to sell yourself. Look professional. Be confident and passionate. Have a big smile on your face. You need to sell them like you're selling a homeowner. This is a far more important sales pitch because you could be recruiting a future top producer.
I understand recruiting is difficult, and it's your greatest challenge. If you're executing on these four fundamentals, I'm confident you will begin to interact with more and better potential applicants. The key is to work on recruiting daily, even if it's for an hour.
Recruiting takes continual effort. It takes a commitment. But look at the payoff! How much easier would life be if your tech team was filled with "A" players? It would be phenomenal! Instead of spending time putting out fires created by poor performers, put the time in now to find those superstars. Invest today and reap the benefits tomorrow. You'll be happy that you did.