Creating the Perfect HVAC Marketing Strategy that Works for Your Business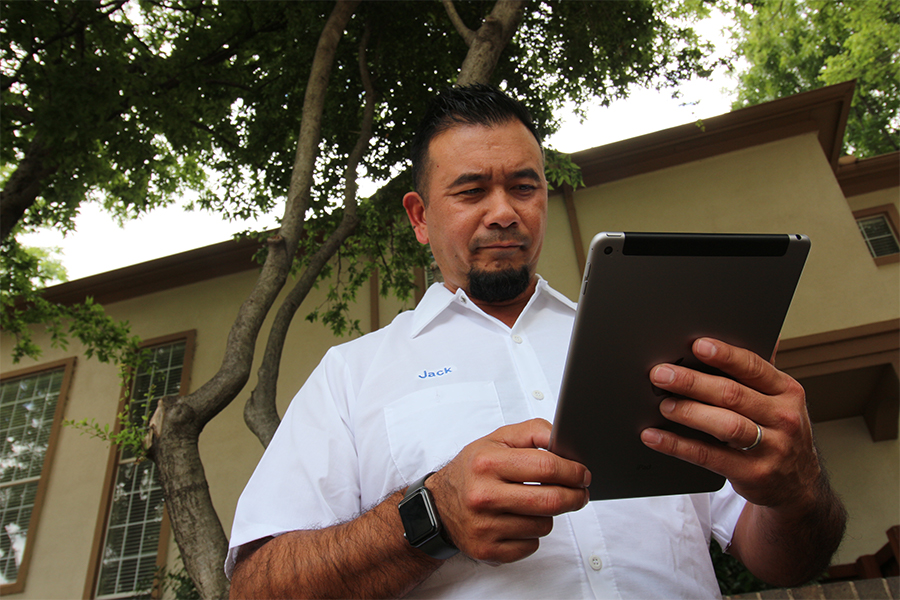 "Only 78% of people who search online go to the second page of search results. Nab those first customers by implementing some components to make your website pop up on that first page"
Are you looking to grow your HVAC business and increase your profits?
From headcount to revenue, the best way to take your business to the next level is a solid marketing strategy. Here we will teach you different methods to reach your target audience and increase visibility for your business.
Why is marketing important for your HVAC company?
You can have the best technicians and service of any HVAC business in your area, but if people don't know about you, you won't be able to grow your business and succeed among the competition. Your marketing strategy is an important key to getting your name out and putting you first in the minds of your potential customers.
Increase customer awareness
In a crowded marketplace, you want to stand out among the competition. When people in the community see signs with your name and logo, or when they do a Google search for someone to fix their broken HVAC, you want them to find you. A good marketing strategy will help you increase your visibility both on and offline.
Increase brand recognition and credibility
Having people associate your business's name with your logo is what cements your brand in the minds of your potential customers. Your business cards, website, vehicles, and uniforms all work together to increase your credibility with your local customer pool.
Target your ideal audience
It's easy to say you're an HVAC company, but it's important to really narrow that down. Who is your potential customer? Are they a homeowner or a business? What kind of property do you want to service? What locations do you want to service? Once you know who (and where) your ideal customer is, you can work to target your marketing and advertising so that you're reaching the right people. That way, you know that when your phone rings, it's most likely to be a solid prospective customer, not someone asking for services that aren't the focus of your business or someone outside of your service area.
Here's a great episode from our podcast about what a difference a successful marketing campaign can make in a company's growth.
Creating an effective marketing strategy
Your marketing strategy includes many pieces that ultimately come together to solidify your company's presence in your customers' minds. From your logo to your website and social media to your email plan, a successful marketing strategy will help grow your business in ways you may not have considered.
Define your brand
One of the very first steps in creating the perfect marketing strategy for your HVAC company is to define your brand. Many people think that means coming up with a logo and ordering business cards, but there's much more to it. Your brand includes your expertise and experience, how you talk about yourself, your color scheme, your font choices, your photography and graphics, and yes, your logo. Figure out how you want people to think of you, and then make choices to bring that to life.
Branding can be a costly exercise in trial and error, so it's a good idea to partner with someone who has expertise in creating brands who can help you figure out what will work best for your HVAC business. This will save you time and money in the long run.
Here's a great story about how CertainPath helped an HVAC company create a successful brand. Interested in learning more? Get in touch with CertainPath!
Create a marketing plan and budget
It's a good idea to work with a marketing professional who will be able to take your vision and help you execute it into a successful strategy. They will be able to map out all of your options and will help you create a budget to pay for it. A solid HVAC marketing strategy is an ongoing commitment, so building a line item for marketing into your budget is an important early step.
Sell to your customers
As mentioned above, how you talk about your company and your expertise can make a big difference in your bottom line. Earlier we talked about how important it is to figure out exactly who your customer is. Once you have that defined, you should make sure you're saying what that person wants to hear. From your tagline to your website copy—even your company name—you should make sure your "voice" is one of expertise and trustworthiness. Your customer needs your services, and they want to trust you.
Know your competitors
What other businesses in your area offer the same services? Research your competitors and figure out what makes you different—what will set you apart from the path so customers will come to you instead of them. You can do this using the same method that customers might find you—searching for their websites and reviews. Does your competitor have complaints about taking a long time or being unprofessional? Tout your company's respect for customers and their time and make that part of your brand.
Best practices for marketing your HVAC company
Today's customers depend on two main ways to find goods and services: online searches and word of mouth. Your relationship with your customer doesn't end when the job is done—they will talk about you to friends or family when asked for HVAC business recommendations. While you can't control what people say about you, you can control what they see and read. Your website, social media, and email strategies are all important elements to drawing in customers.
CertainPath has years of experience in helping HVAC companies make successful choices to grow their business. Hear from an HVAC business owner who has seen great results.
Website
We are living in a digital world, and 97% of people learn about local businesses by searching online. It's important that your web presence is compelling and informative, while presenting your brand and speaking to the customers you want to reach.
Website copy – The words on your site are what really tell your story. Keep your information clear and concise, and make sure your "voice" is professional and friendly. You want to let your customers what HVAC services you offer and why you're the best company for them.
Photos and graphics – Your digital presence should be visually compelling as well. It should feature your logo prominently and use the colors and fonts that are part of your brand. Some HVAC businesses use stock photography, while others use icons, animation, or informal photos of their staff at work.
Mobile friendly – We are all on the go, and many of your potential customers will search for HVAC companies while on their phone or tablet. You will want to make sure your website is mobile-friendly, meaning that users can easily find the information they need and your contact information. Make sure you build this into your plan when building your website.
Search engine optimization (SEO)
You want your HVAC business to show up at the top of the search results page. Only 78% of people who search online go to the second page of search results. Nab those first customers by implementing some components to make your website pop up on that first page. CertainPath can help you learn more about SEO and how it can work for you. Get in touch!
Keywords – These are specific words and phrases that many people use when searching for HVAC businesses like yours. Incorporating keywords into the content of your website can be an effective way to boost your search engine rankings.
Google Ads – These are the boxes of texts for certain companies that you often see at the top of the search results page. Many companies pay for these types of ads to help them get seen at the top of the page.
Geo-targeting – This is how you make sure your website is seen by customers in the locations you service. A marketing SEO professional can help you make sure your website is set up to focus on the areas where your potential customers will find you.
Have an email strategy
Email isn't just for communicating with existing customers. Creating an outreach campaign can be a great way to boost your list of leads and get your brand in front of many more people. Email is a great tool to announce special offers or seasonal services, and should be a key component of your HVAC marketing strategy.
Social media presence
Your website isn't the only way to market your HVAC business online. Create pages on Facebook and Linked In, and post content that positions you as the HVAC experts in your area. Photos and testimonials go a long way towards boosting your "likes" social media.
Customer reviews/testimonials
Your customers will talk to friends and family about the work you have done for them. If someone is singing your praises, take advantage of that! Offering a post-service survey is a great way to collect kudos and testimonials from people who have used your HVAC services To make it easy, you can also include a quick "rate us" page on your website and social media and have your customer click it before you leave the job.
Contact CertainPath
We are in the business of helping business owners like you grow their businesses and see more success than they ever imagined. Get in touch with us today to see how we can help you move the needle!