From Zero to Hero: How to Boost Your Home Services Contracting Call Volume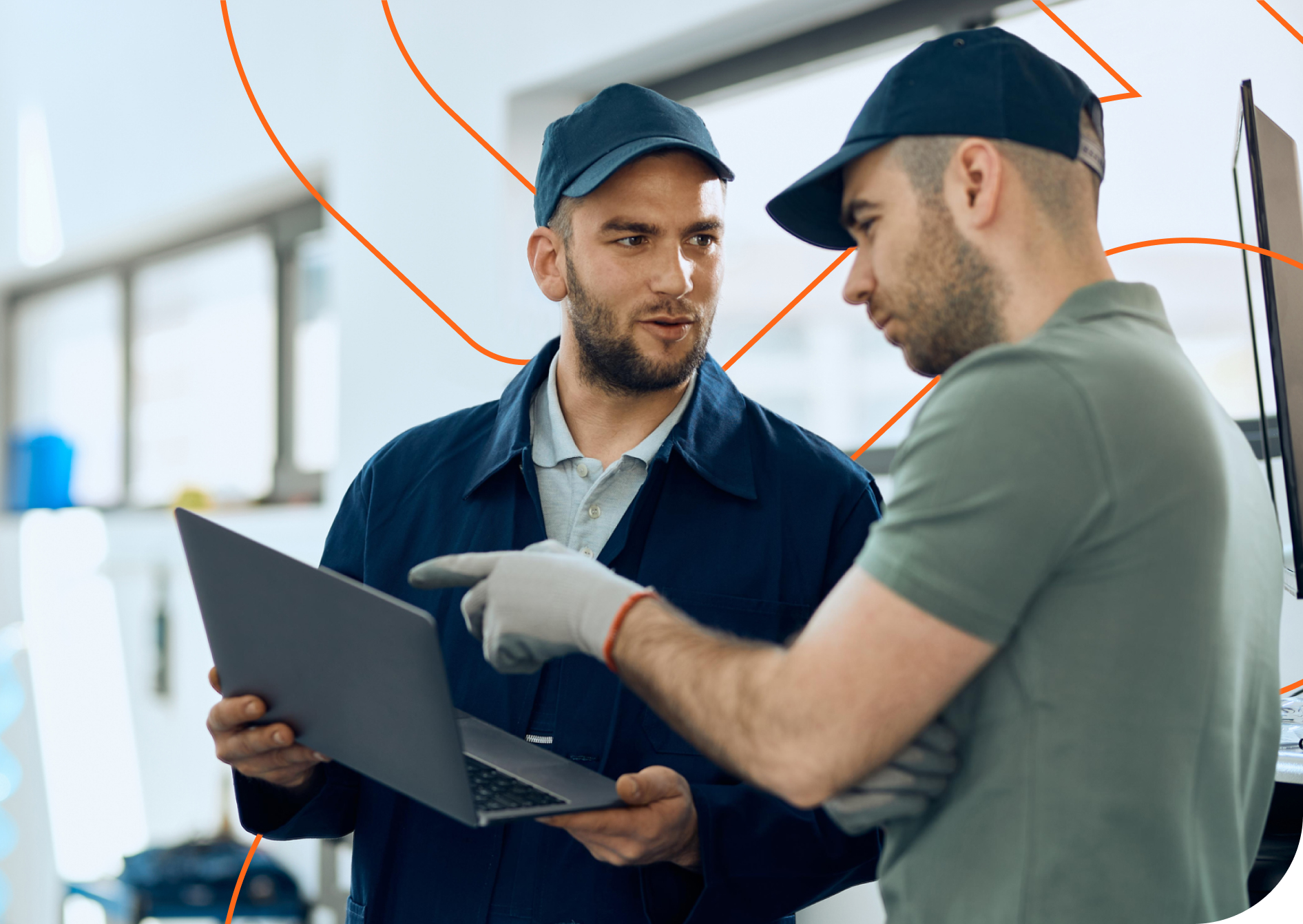 One of the biggest challenges of owning a home services contracting business is getting customers to call you. Many small business owners in the electrical, HVAC, plumbing, and roofing services industries face the same challenge. But with the right tools and strategies, you can dramatically boost your contractor call volume and turn your business into a hero in your local market. In this blog post, we'll explore five tips to help you increase your home services contracting call volume.
1. Leverage Social Media to Increase Visibility
Social media has become an integral part of our lives, and it's imperative for home services contracting businesses to tap into its potential. By leveraging social media platforms such as Facebook, Twitter, Instagram, and LinkedIn, you can significantly increase your visibility and reach a larger audience.
Visibility across social media platforms
Start by creating business profiles on all major social media platforms. This will establish your online presence and make it easier for potential customers to find and contact you. Make sure to provide accurate and up-to-date information about your services, including contact details and a link to your website.
Post new content often
Next, engage with your audience by posting regularly and sharing valuable content. You can share tips, industry news, project highlights, or success stories to establish yourself as an expert in your field. Encourage your customers to follow and engage with your posts, and consider running targeted advertising campaigns to reach a wider audience.
Use before-and-after photos
One of the greatest advantages of social media is the ability to showcase your work visually. Share before-and-after pictures, project photos, and testimonials from satisfied customers. Visual content is more engaging and can capture the attention of potential customers browsing their social media feeds.
Use relevant hashtags
Additionally, use relevant hashtags in your posts to increase your visibility and make it easier for users to find your content. Research popular hashtags related to your industry, such as #HVACservices, #electricalcontractor, #roofingcontractor, or #plumbingcontractor, and include them in your posts.
Social media is a powerful tool for contractor success, and by leveraging it effectively, you can increase your visibility, reach a larger audience, and ultimately boost your home services contracting call volume. So don't wait any longer – get active on social media and start reaping the benefits it offers.
2. Build Trust with Customer Reviews
Building trust with potential customers is essential for any home services contracting business. One effective way to do this is by showcasing customer reviews. Positive reviews can help establish credibility and reassure potential customers that your business is reliable and trustworthy.
Encourage satisfied customers to leave reviews on platforms such as Google, Yelp, and Angie's List. You can send follow-up emails or text messages to request feedback and provide a direct link to leave a review. You can also include a section on your website where customers can easily leave reviews.
When displaying customer reviews, make sure to highlight the positive aspects of your services. Showcase reviews that mention the quality of work, professionalism, timeliness, and excellent customer service. Include specific details that emphasize your expertise as an electrical contractor, HVAC specialist, roofing contractor, or plumbing contractor.
In addition to written reviews, consider incorporating video testimonials on your website or social media platforms. Seeing and hearing satisfied customers share their positive experiences can have a significant impact on potential customers. It adds a personal touch and further strengthens the trust and credibility of your business.
Remember to respond to both positive and negative reviews promptly. Acknowledge and thank customers for their positive feedback, and address any concerns or issues raised in negative reviews. Show potential customers that you value their feedback and are committed to providing exceptional service.
By building trust through customer reviews, you can increase your contractor call volume. Potential customers will feel more confident in choosing your services, knowing that others have had positive experiences. Reviews are powerful tools for small business owners, and leveraging them effectively can lead to contractor success.
3. Offer Incentives for Customers
As a home services contracting business, one effective way to increase your call volume is by offering incentives to customers. Incentives provide extra motivation for potential customers to reach out to you and choose your services over your competitors'. Here are some incentive ideas that can help boost your call volume.
Discounts: Consider offering special discounts or promotions for new customers or for specific services. For example, you can offer a percentage off their first service or a discounted rate for certain projects. This can be a powerful incentive that encourages potential customers to pick up the phone and call you.
Referral Program: Implement a referral program where existing customers can earn rewards or discounts by referring new customers to your business. Word-of-mouth referrals are invaluable for small business owners in the electrical, roofing, plumbing, or HVAC industries. By incentivizing your customers to refer others, you can tap into their networks and expand your customer base.
Free Estimates or Consultations: Many customers are hesitant to reach out because they fear they will be charged for a simple inquiry. Offering free estimates or consultations can alleviate this concern and make potential customers more comfortable contacting you. Highlight this offer in your marketing materials and on your website to make it clear that you provide this service at no cost.
Bundled Services: Consider bundling related services together and offering a discounted rate. For example, if you are an electrical contractor, you can offer a package deal for electrical installations and repairs. This can incentivize potential customers to take advantage of multiple services at once and ultimately increase your call volume.
Loyalty Programs: Create a loyalty program to reward repeat customers. Offer discounts or exclusive deals to customers who consistently choose your services. This not only encourages repeat business but also helps build customer loyalty and referrals.
By offering incentives for customers, you can stand out from the competition and entice potential customers to pick up the phone and call you. Choose the incentives that align with your business model and target audience to maximize their effectiveness. Remember to promote these incentives through your website, social media platforms, and other marketing channels to generate awareness and increase your contractor call volume.
4. Optimize Your Website for SEO
Having a well-optimized website is crucial for any home services contracting business looking to boost their call volume. When potential customers need an electrical contractor, HVAC specialist, roofing contractor, or plumbing contractor, they turn to search engines like Google to find local businesses. By optimizing your website for search engine optimization (SEO), you can increase your visibility in search results and attract more potential customers to call you.
Keyword research
First, conduct keyword research to identify the relevant keywords that potential customers are using to search for your services. Include these keywords in your website content, meta tags, and URLs to improve your website's ranking in search results.
User-friendly and mobile-friendly
Next, ensure that your website is user-friendly and mobile-responsive. A mobile-responsive website is essential since many people use their smartphones to search for local businesses. A website that is easy to navigate, loads quickly, and provides a positive user experience will encourage potential customers to stay on your site and contact you.
Engaging content
Create informative and engaging content that addresses common questions and concerns that potential customers may have. This can include blog posts, FAQs, and how-to guides related to your services. By providing valuable information, you position yourself as an expert in your field and increase the chances of potential customers reaching out to you.
Meta tags
Optimize your website's meta tags, including the title tag and meta description, with relevant keywords and compelling messaging. These tags appear in search results and can influence whether or not potential customers click on your website.
Contact information
Finally, ensure that your website has clear and visible contact information. This includes your phone number, email address, and physical address. Make it easy for potential customers to find and contact you.
By optimizing your website for SEO, you can improve your online visibility and increase the likelihood of potential customers calling your home services contracting business.
5. Invest in Local Advertising
One effective way to increase your home services contracting call volume is by investing in local advertising. While digital marketing strategies like social media and SEO can reach a wide audience, local advertising allows you to specifically target potential customers in your local market.
Consider placing ads in local newspapers, magazines, or community newsletters. These publications are often read by residents in your area who may be in need of your services. Additionally, consider advertising on local radio stations or partnering with local TV stations to promote your business.
Another effective method of local advertising is direct mail campaigns. Send targeted mailers or postcards to households in your service area, highlighting your services and offering any current promotions or discounts. Direct mail can be especially effective in reaching older homeowners who may not be as active on social media or other digital platforms.
Don't forget to utilize local directories and online platforms specific to your industry. Websites like Angie's List, HomeAdvisor, and Thumbtack allow homeowners to search for contractors in their area. By listing your business on these platforms, you can increase your visibility to potential customers who are actively seeking your services.
Lastly, consider sponsoring local events or community organizations. By supporting local initiatives, you not only contribute to the community but also raise awareness of your business. This can lead to increased trust and recognition among local residents, ultimately boosting your call volume.
Investing in local advertising can be a powerful tool for small business owners in the roofing contractor industry. By targeting potential customers in your local market, you can increase awareness of your services and drive more calls to your business.